Management, Board, Advisors and Representatives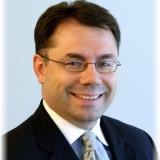 Founder, Chief Executive Officer, Chairman

Mr. Breidenstein founded the company GasTechno Energy & Fuels (USA) LLC in August 2013 that was established to commercialize the GasTechno Process, a direct, single step methane-to-methanol process.
With more than 30 years of experience and traveling in nearly 50 countries working in the fields of oil and gas, renewable energy and management. Mr. Breidenstein has founded several company in five countries, and holds many patents worldwide with multiple pending.
Since September 2004, Mr. Breidenstein has served as CEO and General Manager of Gas Technologies LLC where he provided funding, R&D and oversight on the realization of the GasTechno process and is currently responsible for management of day-to-day operations.
In January 2005, Mr. Breidenstein joined Sorowell Production Services, a petroleum services company involved in research, development and financing of primary and secondary recovery of oil using advanced oil well technologies.
In April, 2007, he received the "Leaders & Innovators" award from Lawrence Technological University for his contributions to Michigan's advanced technologies. He earned an Associates Degree in Petroleum Technology from Northwestern Michigan College in 1985, and a Bachelors Degree in Business Administration from Ferris State University in 1987.