Introducing
the Methanol Distributor Program
for generators, cook stoves
and automobiles
GasTechno, together with Project Gaia Prospects Limited (PGPL), is offering select individuals and businesses in Nigeria the opportunity to acquire an Option to Purchase a 6-month non-exclusive right to become an approved
Methanol Distributor
in partnership with GasTechno-PGPL. This Option to Purchase will give each purchaser the right to participate in the selection process. This Option to Purchase does NOT guarantee you will be selected as an approved
Methanol Distributor
, but you cannot be considered for
Methanol Distributor
status without acquiring the Option to Purchase.
If you cannot afford the $1,200 cost of the program you are encourage NOT to participate as there will be additional costs to build a

Methanol Distributor

business.
This program is NOT FOR RETAIL CONSUMERS, but ONLY for potential business partners who want to become a commercial
Methanol Distributor
with GasTechno-PGPL in Nigeria. Please do not seek to participate in this program if you only want to purchase a methanol stove, or to buy methanol. This Option to Purchase a non-exclusive right is limited to ten (10) individuals and businesses. The program will be closed immediately after reaching ten purchasers. These 10 purchasers will begin the process to work with GasTechno-PGPL on developing the
Methanol Distributor
program for Nigeria.
PROGRAM SCHEDULE and DETAILS
First Step: Pay $1,200 participation fee. Second Step: Receive "Option to Purchase" Agreement for a non-exclusive right to become a preferred GasTechno Methanol Distributor. Third Step: Receive Methanol Stove, Canisters, Carrying Case within Nigeria. Fourth Step: Receive 2 Hour Training on GasTechno Methanol Distributor Program. Fifth Step: Determine cost for Option Agreement to purchase Distributor License and select up to 10 national distributors. As part of the $1,200 participation fee you will receive:
Option to Purchase Distributor Agreement Double Burner Methanol Stove
2 Canisters Filled with Methanol-Ethanol Fuel Blend Custom
6 Canister Carrying Case
Delivery of Package to Prospective Distributor Location in Nigeria
Non-Exclusive Right to Participate in the

Methanol Distributor

Program
2 Hour Training on safety of methanol handling and fueling of generators, cook stoves and automobiles
Disclosure of GasTechno Mini-GTL facility and GasTechno generator system
Disclosure of first planned Nigeria methanol-ethanol production facility to be announced in November-December, 2020 by GasTechno-PGPL together with its

Methanol Distributor

fueling depot system
Cost of Program: $1,200.00
Example of double-burner methanol stove, canister and canister carrying-case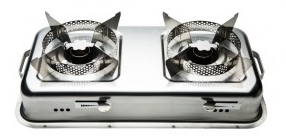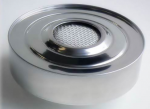 History of the Methanol Cook Stove Program in Nigeria

In 2005, Delta State did the first pilot study of methanol stoves in Nigeria in conjunction with Project Gaia.
In 2006, GasTechno opened an office in Lagos, Nigeria to assist the World Bank in their Global Gas Flaring Reduction (GGFR) initiative. GasTechno participated in the GGFR program as a small-scale, research & development gas-to-methanol technology to be used to reduce gas flaring.
In November 2006, GasTechno provided the Nigerian National Petroleum Corporation (NNPC) with a proposal for their Gas Master Plan and also worked closely with the US Agency for International Development (USAID) office in Lagos to develop a methanol market study for cooking fuel that was completed in 2007.
In October 2007, GasTechno provided Dr. Edmund M. Daukoru with its strategy to develop a methanol marketplace in Nigeria which was well received. Dr. Daukoru was the former Nigerian Minister of State for Energy and was Secretary General of the Organization of the Petroleum Exporting Countries (OPEC) in 2006. He later became the Amayanabo, or traditional ruler, of Nembe Kingdom in 2008.
We proposed to USAID and the World Bank in February 2008 to help build out the methanol industry in Nigeria using methanol stoves as the cornerstone. Due to the global economic collapse, we closed our office in the beginning of 2009.
In February 2011, Statoil of Norway contacted us about considering our technology for a study in Nigeria to promote a diverse chemical industry that also included the methanol stove business. Statoil and the United Nations Industrial Development Organization (UNIDO) were jointly investigating the feasibility of utilizing stranded and flared natural gas in projects to promote sustainable energy access and industry in developing countries. GasTechno Mini-GTL® was of interest to Statoil and UNIDO given its ability to convert unprocessed natural gas into methanol in a small-scale plant (50 – 100 t.p.d). For more information about this program, see the following link:
"UN partners to promote access to sustainable energy"
As part of this study which also included Shell, the Equator Fuel Presentation (June 2011) and Executive Summary Report (September 2011) were completed with GasTechno support. Statoil later cancelled the program in August 2012 but GasTechno continued to move forward with Project Gaia and Shell to pursue developing the methanol stove market.
In 2013, Shell funded a HAZID Study on methanol stove safety performed by DNV which was very successful and provided recommendations to improve the safety of the methanol canisters. Those improvements were incorporated into the stoves for added safety. The Berkeley Air Study was completed in July 2018.
Shell Nigeria Production Company (SNEPCO) and the African Development Bank funded a pilot study in Lagos in 2018-2019. ProjOriginally based on grid fitting shapes it became a multi-purpose typeface with low contrast, open counter forms, wide proportions and a touch of freshness.ect Gaia Prospects Limited (PGPL), a Nigerian company, promotes alcohol fuels for cooking.
Methanol Cook Stove Features & Advantages
Methanol stoves, which have been in existence for over 200 years, use unpressurized, liquid methanol fuel. Besides being very safe to operate, an added benefit is that these stoves have significantly lower emissions compared to the commonly used kerosene-fired stoves.
The Methanol Cook stove is fueled by liquid methanol. Its simple design provides many advantages including:
(1) safe operation / fuel storage,
(2) easy to refuel,
(3) efficient combustion,
(4) concentrated heat output,
(5) simple controls including burner settings (regulation of heat) and easy on-off; and,
(6) high durability and reliability.
The Canister Exchange Model
In this model, consumers purchase sealed, shrink-wrapped canisters containing a mixture of methanol and ethanol from participating retail outlets while having the option to return their empty canisters. Consumers simply unwrap, unseal and place the new canister in their methanol cook stoves at home. This approach is extremely safe as the liquid fuel is in contained in a sealed, spill-proof canister and fuel is released directly into the stove. The canister is compact, safe and easy for the consumer to carry and transport.
Economy-sized stove fuel canisters will be made available on retail store shelves and displays. The Canisters "5 Easies" will be promoted:Originally based on grid fitting shapes it became a multi-purpose typeface with low contrast, open counter forms, wide proportions and a touch of freshness.
Easy to identify
Easy to install
Easy to store
Easy to transport
Easy to recycle
Methanol Cook Stoves Improve Indoor Air Quality and Reduce Carbon Emissions
An estimated 2,500 families or approximately 13,000 individuals will be served with clean cooking and safe stoves. Particulates and carbon monoxide in households (indoor air pollution) will be removed and World Health Organization (WHO) indoor air quality guidelines will be met. The use of 3.6 million kilograms of charcoal, or 900,000 liters of kerosene, will be avoided per year. Methanol stoves will displace charcoal and kerosene among low-medium income consumers
Each stove reduces carbon emissions by 4 tonnes per year 2,500 stoves avoid 10,000 mtCO2e carbon emissions per year 2,500 families or 13,000 individuals will be served with clean cooking and safe stoves The use of 3.6 million kg of charcoal or 900,000 litres of kerosene will be avoided per year Each methanol stove reduces carbon emissions by 4 metric tonnes per year. Using 2,500 methanol stoves in place of charcoal or kerosene-fired stoves reduces carbon emissions by an estimated 10,000 mtCOe per year.
A market will be created both for the importation of and the local production of methanol. Table 1 below shows significantly lower emissions from methanol / ethanol compared to LPG and kerosene, respectively.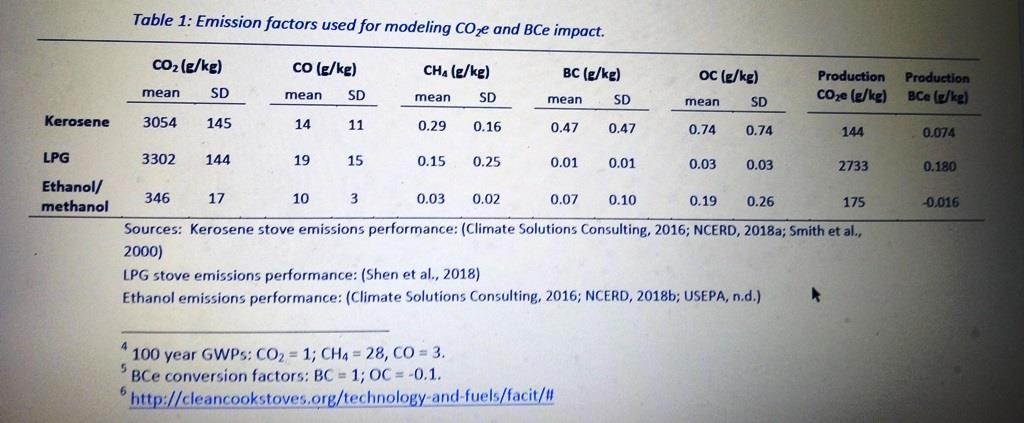 Energy Density ~ 55% so higher inventory/storage Methanol Distributor
Kerosene 43.1 MJ/L vs EtOH/MeOH 25.36 MJ/L
Kerosene 0.82 kg/L vs 0.79 kg/L Methanol Distributor so similar density
Slight advantage in packaging
| | |
| --- | --- |
| Stove is liquid fuel-fired | Liquid fuel is most efficiently and conveniently handled and transported. |
| | Liquid fuel volatilizes readily to a gas, promoting optimal combustion. |
| | Use of liquid fuel avoids the cost of gelling. |
| | Liquid fuel may be handled in kerosene transportation and storage infrastructure. |
| Liquid fuel adsorbed in canister | As alcohol has low surface tension, it clings to the surface of the mineral fiber in the canister, which allows the canister to hold the fuel. |
| | Canister prevents liquid fuel spills, promoting safety. |
| | Liquid fuel moves by capillary action to canister mouth and is ready for evaporation. |
| Fuel is burned as a gas | The simple alcohols volatize easily, turning from liquid to gaseous state. No pressure is necessary. This promotes safety. |
| | Combustion chimney promotes air mixing. |
| | Combustion of vapor with correct vapor-to-air ratio promotes combustion efficiency. |
| | Optimal fuel-to-air mixing promotes high flame temperature and low CO production. |