Methanol burning stoves can be used to supply a cooking service, water heating and heating of buildings. Methanol is derived from natural gas and therefore does not have the air pollution problems of simple biomass burning for cooking purposes. Methanol provides a higher heat flux with no soot or smoke that means that cooking can take place faster and pollution free.
The methanol cooking stoves are in use in Ethiopia, Kenya, Nigeria, Tanzania, Madagascar, South Africa, Haiti and is catching on in other countries. It originates from a leisure stove and in use in Europe, the U.S. and other developed economies.
Canister capacity: 1,2 L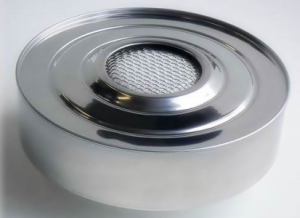 Technical Data
The following specifications identify methanol stove models which can be obtained fully assembled for immediate use. Stove prices are competitive to current market prices, even without subsidies. In addition to the four durable stove versions currently distributed, two more stove models will be introduced for other customer groups in developing world market.