Management, Board, Advisors and Representatives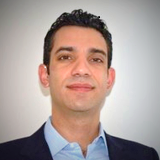 Frank Nadimi has been active in the renewables sector since 2009, focusing on various sectors: biofuels, bio-chemicals and biomass. He closed various large bio-chemicals and cellulosic ethanol partnerships and is developing large renewable projects, one being renewable methanol.

He has work experience in EU, US, Asia and Latin America and holds an Executive Master's degree Finance & Control from Maastricht University and a Master's degree Business Administration of Tilburg University.